Joining pharmatch.co is joining a caring community of healthcare industry professionals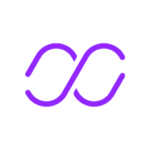 Today, our business environment is mainly digital, with ever more urgent needs. In order to stay competitive in a rapidly changing external environment, it's crucial to be agile. In pharmatch.co, we acknowledge the importance of on-demand services and offer a unique solution to fulfil the need of any enterprise. We build a healthcare industry's workplace of the future by creating solid & agile teams of permanent employees, expert freelancers and beginner professionals. We aim to continue to evolve our community to impact the broader healthcare ecosystem. For this purpose, we help our clients to reach top-tier freelance and permanent experts of the healthcare industry. In order to build a working environment with fulfilled and motivated employees, we encourage you to follow the guidance below. Let's build a healthy professional ecosystem today to observe progress tomorrow.
An integration of freelancers into your team is a guarantee of productivity and meticulous project execution, as remote workers work best when they feel like part of your company. That's why it pays off to invest time to culturally onboard freelancers, in order to encourage them to become part of a team and build long-term relationships. Eventually you will build respectful relationships through ongoing communication and team interaction. Engage freelancers and your in-house employees in activities you practice to build a team and create a team spirit. For example, include them in team-building exercises, virtual coffee breaks or HR training. Expand the communication outside the project and invite remote workers to meetings where they can meet their (temporary) colleagues.
Whether it's a permanent specialist or expert freelancer, set clear expectations from the start, specifying the scope of the tasks, projected timeline, and the goals to be accomplished. Organize communication between you and candidates so that information will be transferred quickly in both directions. Establish at the beginning of a project your communication tools—such as messaging in slack and a weekly check-in. Keep all your employees informed of upcoming changes to a workflow or project. Implement a knowledge transfer plan so that so they do not walk out with all of the information, for example, ask them to provide to your core team clear instructions or documentation so you know how to fix troubles in the future if they appear Finally, treat freelancers like business partners. Ask for their recommendation or opinion rather than just telling them what to do. Encourage them to share their concerns or suggestions. Acknowledge their unique contribution to the final result. At the same time, feel free to provide constructive feedback that will help them to continue to grow.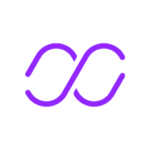 Thousands of healthcare industry professionals have already joined, we are now waiting for you !